Verizon's LTE network is suffering through outages nationwide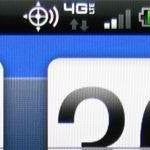 On the heels of the
Samsung Droid Charge launch
, Verizon appears to be suffering through a mini-meltdown as their speedy 4G LTE network is experiencing outages nationwide.
Granted that Big Red is known heavily for their stellar network capacity, no one is always one hundred percent infallible from experiencing some sort of network hiccup. We've already received tips from a couple of our readers saying that they're unable to get 4G LTE connection with their HTC Thunderbolts. Adding to the already frustrating event, they even go on to say that they're unable to even get access to 3G speeds – but rather, they're simply stuck with
1X connections
. Verizon is currently aware about the nationwide problem, and based on their Twitter account, they're feverishly trying to get down to the problem and correct it.
So far, there is no word on when normal service will resume, but considering that we're just less than 24 hours away from seeing the Samsung Droid Charge launch nationwide, this undoubtedly doesn't bode well for potential owners tomorrow. Let's hope it gets corrected quickly to bring everyone back to speed!
Thanks Alex, Mike, & Richard!
source:
Verizon
(Twitter)