Verizon to offer a $30 unlimited data plan for the iPhone 4, tiered pricing coming later
26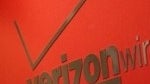 With Apple's iPhone 4 coming to Verizon in a few weeks, one of the big questions has been what will the carrier charge for data usage. Last year
AT&T got rid
of their unlimited data plan and currently offer a 200MB plan for $15 and 2GB plan for $25, while Verizon has been offering an unlimited data plan for $30 a month on their smartphones. Now, Lowell McAdam from Verizon has confirmed to the Wall Street Journal that their
$30 data pricing will also be used for their upcoming iPhone 4
, saying "I'm not going to shoot myself in the foot. Not offering an unlimited plan would put up a barrier for customers who might otherwise switch from AT&T."
But it appears
this will not be permanent
, as later Mr. McAdam stated that the iPhone 4 $30 unlimited plan will only be a temporary offer and that the carrier will eventually follow AT&T's move to tiered pricing for its
mobile phone plans
in the not too distant future. Does this also mean tiered pricing of data for Verizon's 4G LTE smartphones are around the corner too? Probably.
source:
WSJ