Verizon's HTC Passion is Android version of HD2?
23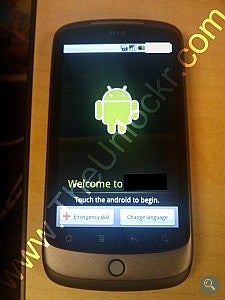 Remember that picture of a device we called the HTC Dragon that we
showed you
? Based on the menu key, which looked identical to the one on the Motorola Droid, we said the photos might not be authentic. Now, we have another angle on the whole story. The guys over at the UnLockr did some research and they have come up with the theory that this handset is the HTC Passion, expected to be offered by Verizon. The Passion is powered by a 1GHz Snapdragon processor and is actually the Android version of the highly anticipated HTC HD2. UnLockr explains away the similarities in the menu key between the Droid and the Passion by explaining that Verizon is trying to keep some uniformity among all of its' Android devices. It is not the HTC Desire because that is actually the Verizon branded version of the Android powered HTC Hero. The Passion is the CDMA variant of the Dragon and if it is the Android sister of the phone formerly called "Leo", that would mean a massive 4.3 inch display, unparalleled speed, amazing features and specs, and plenty of drool among Verizon customers.
source:
theUnLockr