Verizon's BlackBerry road map is leaked?
17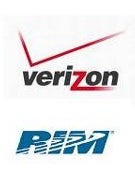 BGR has been given a document by a tipster that is supposed to be a road map for the next few BlackBerry releases for Verizon, including the Storm 2. Among the most interesting items is that all BlackBerry devices released through Big Red following the Tour will be equipped with Wi-Fi. RIM apparently is giving up on the clicking keyboard and the Storm 2 typing surface will not depress like the SureType function does. The new TruePress could be anything from an iPhone style enlargement of the letter you have pressed to haptic feedback.
Coming very shortly is the release of the BlackBerry Pearl Flip 8230 running over the carrier's EV-DO rev.0 pipes and carrying a 2MP camera. Finally, at the same time the BlackBerry Tour will be released, the BlackBerry Atlas will be launched. The latter will include a Wi-Fi radio and the former will not. BlackBerry fans using Verizon should be breaking out the calendar and calculator to see when they are eligible for upgrades.
source:
BGR