Verizon working on Voice over Rev A, would match AT&T's HSPA 3G network
This article contains unofficial information.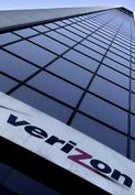 Despite
recent stories
in the WSJ and N.Y. Times about the Apple iPhone coming to Verizon, certain drawbacks in Big Red's CDMA technology made some uncertain whether or not to believe the reports. As you might know from the old television spots, iPhone users can talk and surf at the same time on Wi-Fi or on AT&T's HSPA pipeline. Verizon customers can also do both, but on Wi-Fi only. One Verizon executive says that Big Red is close to a breakthrough that will eliminate the disparity.
Verizon executive Brian Higgins says that the carrier is working on a way to allow EV-DO 3G connections to handle voice and data at the same time. While there is no time frame fo when we might see this accomplished, the so-called Voice over Revision A (VoRA) would allow voice to be transmitted back and forth alongside data similar to what AT&T and T-Mobile can do with their HSPA 3G network. Some Verizon models like the BlackBerry Tour and the G'zOne Ravine already use EV-DO for PTT functions.
source:
electronista