Verizon wants to monitor your smartphone usage, offers rewards in exchange
15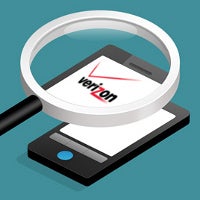 Remember the
Carrier IQ pandemonium
and how wireless carriers were accused of snooping on us? Yeah, good thing that the controversial piece of software turned out to be less harmful than initially thought. After all, nobody likes having their personal data being secretly accessed by someone else. If the user is aware of such intervention, however, and if they are even getting rewarded for cooperating, then that's a whole different story.
Verizon Selects is a newly announced initiative that will analyze a subscriber's behavior by logging their location, web browsing statistics and usage of mobile data. Note that
users won't be signed up automatically
– instead, those who wish to join have to opt-in manually. In exchange, participating users will receive
"a coupon or some other form of reward, most likely from a popular retailer"
. However, they will also be receiving ads – advertisements that the carrier finds suitable, based on the statistical data collected about the particular subscriber. These ads may be sent in the form of an email, text message, mobile ad, or even the plain old postal mail. Verizon clarifies that it will not share information revealing user identity to third parties.
And that, in a nutshell, is what Verizon Selects is – a way for the carrier to analyze how subscribers use their mobile devices so that advertisers can target them with the right ads. What do you think about the whole idea, and is anyone willing to join? Let us know down in the comments!