Verizon version of the BlackBerry Priv gets FCC certification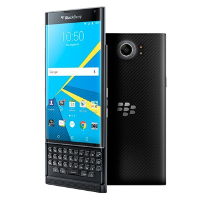 On January 20th, the
BlackBerry Priv
becomes a free agent, and will no longer be an AT&T exclusive. We know that a Verizon version is coming because on November 6th,
the carrier tweeted that the Priv is coming soon
. In addition,
a photo displayed on social-media showed the Priv running over Big Red's network
.
The BlackBerry Priv has taken a step closer to its launch on Verizon. Big Red's version of the Android slider has paid a visit to the FCC. This is important to BlackBerry as
the company reported a lower than expected sales figure of 700,000 handsets for its fiscal Q3
. Having the Priv available on the nation's largest carrier can only be a positive for BlackBerry.
While the Priv might seem pricey at $699.99, BlackBerry CEO John Chen hinted during the company's Q3 earnings conference call, that
the Priv will be getting a price cut
. Chen made it sound as though this will take place in late February, around the time that MWC kicks off.
Since we can't imagine the phone launching on Verizon and getting a price cut just a few weeks later, we wouldn't be surprised to see the Priv launch on Verizon in February at a reduced price.
BlackBerry PRIV Review
source:
FCC
via
Crackberry