Verizon to work out LTE traffic jams by the end of the year says its CFO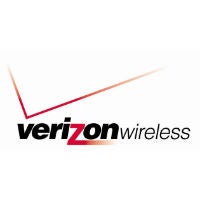 Verizon is the largest mobile carrier in the U.S. and while that is good news for the company's bean counters, it might not be such good news for Big Red's technical team. Traffic jams are taking place as LTE pipelines are being overwhelmed by data traffic. Verizon CFO Fran Shammo says that these issues, which are "stressing out" the operator's infrastrucure, will be a thing of the past by the end of the year. Shammo says that Verizon was surprised by the amount of video that its customers are viewing each day, but the executive says that each week, the issues will get smaller and smaller until they disappear.
Last month, Verizon started making LTE service available for its AWS spectrum, allowing the carrier to add capacity in important markets. By employing LTE with its AWS spectrum, Verizon can used wider 20 x 20 MHz channels. This allows more data traffic to be carried. Verizon's CFO also recited back some interesting stats. Showing how LTE users are responsible for much of Big Red's data traffic, Shammo noted that at the end of the third quarter, the 38% of Verizon customers using LTE were responsible for 64% of the data carried through the operator's pipelines.
Verizon intends to show off some of its new technology at the Super Bowl, Voice over LTE and LTE Broadcast. Phones with chipsets that support the latter will be available later this quarter. Verizon plans on
broadcasting this year's Super Bowl contest
(anyone want to guess what the match up will be?) over its LTE pipeline.
Finally, getting back to the financial stuff, 42% of Verizon's postpaid accounts are on a "Share Everything" plan. He also pointed out that while 40% to 50% of tablet sales were for a postpaid account last year, these days nearly all tablet sales are for a postpaid account.
source:
FierceWireless