Verizon to require $30 data plans for new smartphones
99+

In a less than surprising move Verizon is discontinuing its 10MB and pay-as-you-go data options, as well as an outright block, for smartphone users. While in the minority, some smartphone customers choose to use them for their PDA functionality alone and forgot the web and email capabilities or stick to Wi-Fi (and we all know how receptive Big Red is to that.) If you fall into this category, and are looking to upgrade your XV6700, you better do so fast. As of November 14th all new smartphones will require a data plan of at least $29.99 in order to be activated.
Verizon has long required a plan for rebate eligibility, and other carriers do this as well, but now all customers will be forced to cough up a significant chunk of change for the pleasure of using a
neutered device
. Like AT&T, Verizon's $30 plan gives the user unlimited web and email but nothing more. T-Mobile offers more competitive rates, but their 3G coverage doesn't warrant higher prices. Sprint handily leads the industry in data offerings: not only do they have arguably the most mature 3G network, but for the same $29.99 the user gets not only unlimited web and email but also messaging, GPS, TV and more.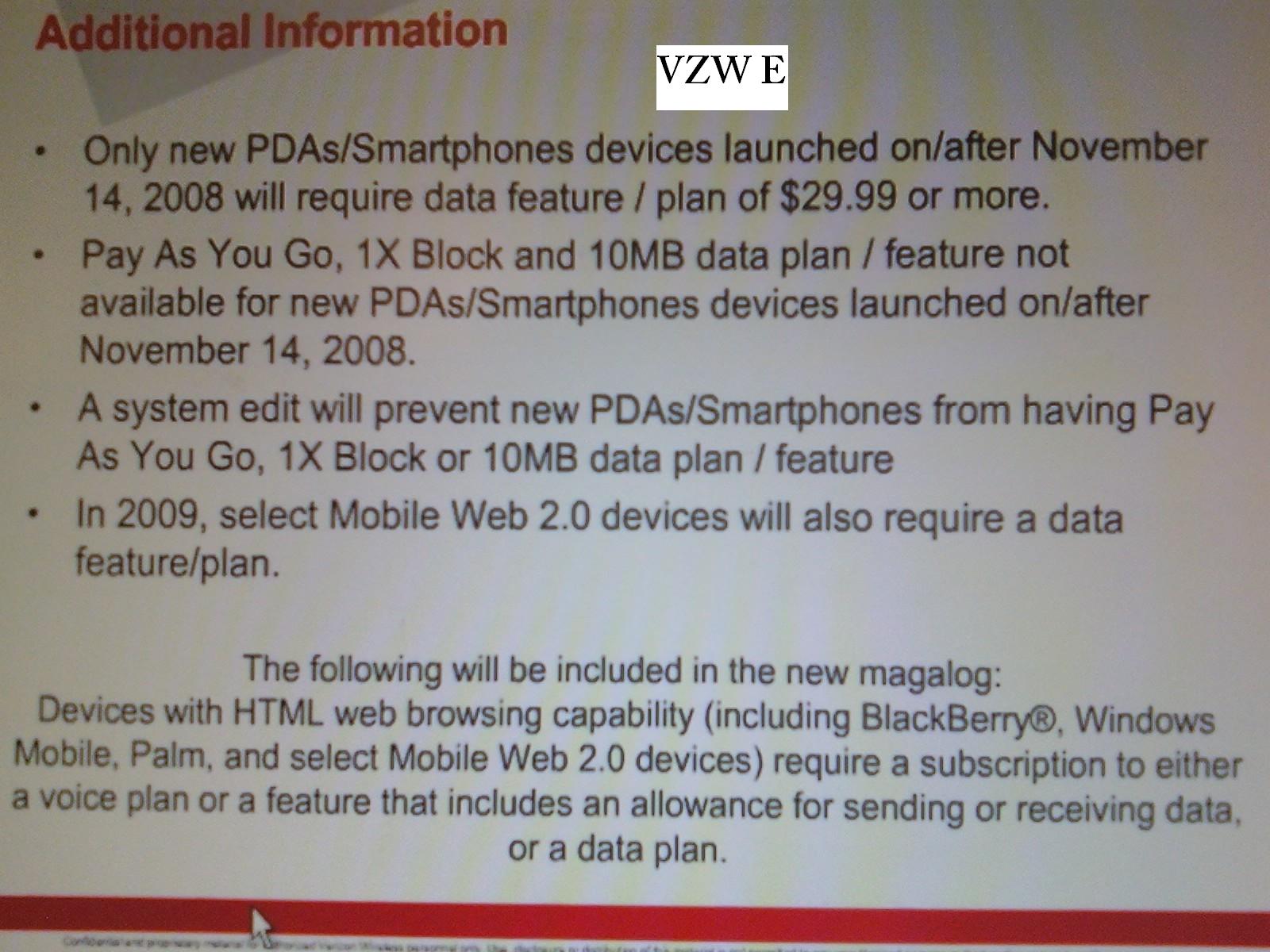 Oh, and one more thing. It looks like select Mobile Web 2.0 devices will start carrying a data plan requirement next years as well. Apparently they're planning on fixing their Nationwide Plan billing issues by requiring customers to fork out more money instead of addressing their system problems. For VZW subscribers it looks like Hamilton and Jackson are the new nickel and dime.
source:
Howard Forums
via
BGR