Verizon to expand its "Unleashed" $50 unlimited prepaid plan
11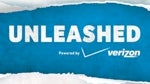 It's looking likely that Verizon is going to expand the availability of its Unleashed prepaid plans to the general public. Back in April, the
service first launched
, but it was only available in southern California and Florida. The word is now that sometime this week Verizon will be replacing its current prepaid unlimited plan with the Unleashed plan.
Currently, a monthly unlimited voice, text and web plan from Verizon could cost as much as $130, but the Unleashed plan would be only $50 per month. A Verizon spokesperson said that the company is looking to offer plans that fit the needs of a greater number of customers. Given that many people are interested in prepaid plans without contracts, prepaid options from MetroPCS, Virgin Mobile, or even AT&T's GoPhone are looking better and better.
Of course, until now Verizon's phone options on the Unleashed plan have been just feature phones. Given the Android options from MetroPCS, we're hoping that Verizon is going to be adding some smartphones to the mix. The Unleashed plan will be available in Verizon stores, Walmart, Target and Best Buy.
Recommended Stories