Verizon to add LTE coverage to more cities and towns this Thursday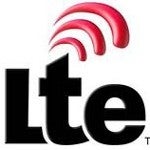 Good news for Verizon customers came in the form of a tweet from the carrier. In the message, Verizon said that this Thursday it was going to add LTE coverage to a "mess" of cities and towns. In the tweet, Verizon didn't exactly pass along the names of the areas where you will find these 4G signals from the mobile operator, but the carrier has said that by the end of this year, LTE would be in 140 markets.
The good news for Verizon is obvious-the more locations with 4G coverage, the more LTE enabled phones that will be sold. So far, the only LTE handset that is available from them is the HTC ThunderBolt with the Samsung Droid Charge expected to launch soon.
If you have been hoping for Verizon's LTE coverage in your area, you might end up getting your wish granted before the end of this week.
source:
Twitter
via
AndroidCentral