Verizon staff talking DNA, HTC DROID DNA that is
26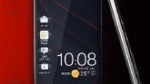 What have we here? Why it's a slide usded by Verizon to train their sales staff on the latest handsets. Actually, from looking at the slide it would appear that the training on this date was all about a couple of
upcoming phablets
. One is the
Samsung GALAXY Note II
and the reps are expected to memorize some details about the device like its 5.5 inch HD Super AMOLED screen, Pop Up video which allows you to view videos while you're doing something else, the advanced camera, and the quad-core 1.6GHz processor. The device
is expected to launch from Verizon on November 29th
.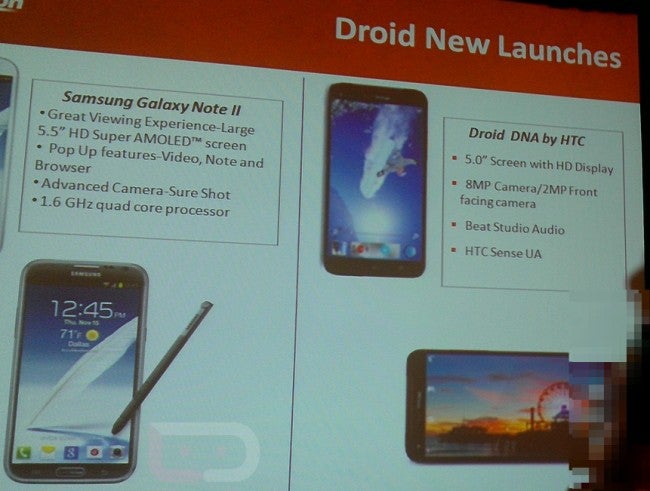 Slide reveals Verizon is training its staff on a couple of phablets
The other phone on the slide is the
HTC DROID DNA
which will have a 5 inch 1080p display and a tremendous pixel density of 440ppi. Verizon reps are to remember the 8MP rear facing camera and the 2MP front facing shooter. Beat Audio is on board and of course, HTC Sense will run on top of Android.
Just the other day, we told you that the
HTC DROID DNA had visited the FCC
and one rumor has the phablet launching on December 6th. But considering that these training sessions are taking place, and the FCC visit has been made, why shouldn't Big Red get this monster on the street before Black Friday, which is November 23rd this year. There is some speculation that the device will
launch on November 20th
and we know that for those eagerly awaiting this device, that date is a lot better than December 6th.
source:
DroidLife