Verizon service down; calls aren't connecting, but texts might go through (UPDATE)
15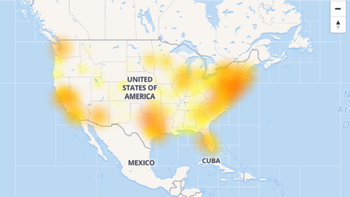 If you're a Verizon subscriber, you might be having issues making and taking phone calls right now in the U.S.. We can tell you for sure that calls being placed to and from South Florida are disconnecting within seconds after being picked up. So far, data and text seem to be working okay. If you need to get a message out, you might want to consider texting it.

Over at downdetector.com, the number of complaints about Big Red's service rose from just 4 this morning to a recent peak of 55. 40% of those contacting the downdetector website say that their mobile internet isn't working, while 38% are having issues making and taking calls. 20% say that their landline based internet service is not working.
UPDATE
:
Even though the outage map still shows blotches over certain areas of the country, it seems that Verizon's cellular service is up and running.
Cities where most of the complaints are coming from include Charlotte, New York, Brooklyn, Washington, Philadelphia, Houston, Orlando, Atlanta, Chicago, and Baltimore. However, the outage map shows major issues in the north and southeastern U.S., California, and parts of Texas.
We will update this story once service returns, so keep checking in.