Verizon sends $42,000 bill to Connecticut woman
41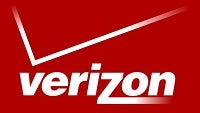 Usually when we tell you a story about a $42,000 cellphone bill, it turns out to be an error on the part of the carrier. But not in this case. A Connecticut woman who we will call "Jane" (not her real name, obviously) made a deal with a friend. As long as this friend paid the phone bill each month, Jane allowed him to use the phone number.
The problem is that the friend skipped town, leaving the woman with a big fat Verizon bill of $42,427.21. A collection agency also sent out correspondence. The bill was high because of a large volume of calls to and from the U.K., France, Italy, and Africa. Jane called Verizon to get her friend's name off the bill, and in her own words she explains that Verizon told her that "
I needed either to close it out and pay the extreme amount that was sitting on this bill, or I needed to have him come in to Verizon with me, put his name on the bill, in order for me to close, take my name off of it
." And because her friend convinced Verizon that he was Jane's husband, she never received any texts about the skyrocketing bill since he told Verizon that he was the one managing the account.
Lance Coughlin, a former police officer and attorney, says that in a situation like this, the victim needs to continue to fight to save his or her credit score. "
The fact that he did misrepresent himself, even to go as far to change his last name, could potentially result in some type of criminal impersonation charge because it wasn't his last name. He didn't have authority to keep the account open, so that can incorporate a larceny charge as well
."
Verizon did agree to write off all but $4200, even though statements made by the carrier did seem to put the onus on Jane for not managing her account better. If you take anything away from this story, never allow anyone to take control of your wireless account.
"As the account owner, [Jane] was reminded multiple times that she could remove anyone from her account at anytime for any reason. [Jane] repeatedly declined to remove an individual from her account as was her choice, which we of course respected."-Mike Murphy, spokesman, Verizon Wireless
source:
WTNH
via
AndroidAuthority