Verizon says Nexus 7 LTE certification could be done "soon" (or in 4-6 weeks)
5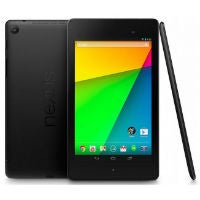 The LTE Nexus 7 is technically compatible with Verizon's LTE network, we already know that. But, users cannot activate a Nexus 7 on Verizon's network, and we learned yesterday that was because the device
has yet to be certified
by Verizon. Unfortunately, Verizon wasn't very clear about if and when that certification will happen, but the company has clarified today.
The clarification isn't exactly as clear as you might hope though, because the ultimate message is that the certification will be done "shortly" but there's no clue as to what that means. Verizon's full statement reads:
The Google Nexus 7 is not yet a Verizon 4G LTE certified device, though it entered our process in August and we expect it will be certified shortly. Once the device is certified, we will work with Google to enable the device to be activated on our 4G LTE network.
Verizon Wireless' certification process, which generally takes between four and six weeks, is one of the most rigorous testing protocols of any carrier, and is focused on guarding the safety and security of our network. Certification is done by third party labs approved by Verizon, and selected by the device manufacturer. Over the years, Verizon Wireless has certified hundreds of devices; information on the certification process is available to anyone at opennetwork.verizonwireless.com.

Verizon is committed to ensuring our customers have the best overall experience when any device becomes available on the nation's most reliable network.
The certification process takes 4 to 6 weeks, and Verizon says the LTE Nexus 7 began that process in August. So, it could be arriving any day, or it could be arriving in another month, depending on when the process began in August.