LTE Nexus 7 will work on Verizon once it is certified
8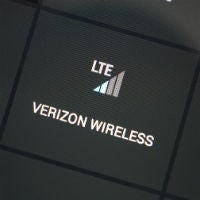 Earlier today, we let you know that the new LTE Nexus 7 is ready to go on both
T-Mobile and AT&T
. Some of you obviously noticed that Verizon was left out of that equation, because although the LTE Nexus 7 is technically compatible with Verizon's LTE network, the device cannot yet be activated on the network. The key word there is "yet".
Users have obviously been very annoyed that they can't activate their new Nexus 7 on Verizon's LTE network. There have been guesses that it is because the device doesn't have a CDMA radio, so it can't fall back on Verizon's 3G network if you are in an area with no LTE. That doesn't really matter all that much, because Verizon's LTE network is essentially
covering all of the same area
as its old CDMA network.
It turns out that the reason could simply be that the device is not yet certified for use on Verizon's network. A Verizon rep has stated, "This is not yet a device that is Verizon 4G LTE certified. As you know, when devices are certified, we'll let folks know." That seems to indicate that certification will happen at some point, but there's no idea when, because Verizon can be notoriously slow with certification testing.