Verizon roadmap includes the 1.3GHz DROID Pro
22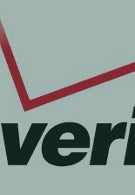 Verizon has some exciting new releases ahead according to a leaked roadmap that covers the rest of 2010, 2011 and some of 2012. One of the most interesting handsets coming up is the Motorola DROID Pro. Another addition to the DROID line-up, the Pro will offer a 4 inch screen which is inbetween the 3.7 inches of the DROID and DROID 2 and the 4.3 inches offered by the DROID X. Expected this November, this global roaming capable device is expected to have a 1.3MHz processor under the hood. Another device made by the Schaumburg based manufacturer is a slab form factor that resembles the Motorola Q, but with a touchscreen. It also will feature global roaming and will be powered by Android 2.2. Other global Android phones are expected before the end of the year from Samsung and HTC.
Samsung and Motorola are each working on Android flavored tablets for Verizon. The former is expected to produce a model with a 7 inch screen with a front-facing camera. The latter is working on a tablet with a 10 inch screen, a 1 or 1.3GHz processor, a front-facing camera and Android 3.0. Originally a December launch, the Motorola tablet will have to wait for the OS to be ready which means that it will end up being released in February, 2011. According to the leak, the carrier will have 75% of the country covered by LTE by April 2012. Speaking of LTE, in January or February a MiFi device will be available from Novatel that will support 10 simultaneous Wi-Fi users. Verizon is expected to price LTE data cards at $59.99 per month, although it is unknown how much data you will allowed to grab at that price.
Android continues to be the word at Verizon and it appears to remain the focus even if a certain touchscreen phone becomes available to Big Red as we
reported
. For the carrier, they are keeping their eyes focused on what has been working best for them, which means another Red-eyed Motorola DROID model and more high-end Android offerings from other manufacturers.
source:
BGR