Verizon relaunching the KIN duo today, this time as feature phones
12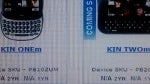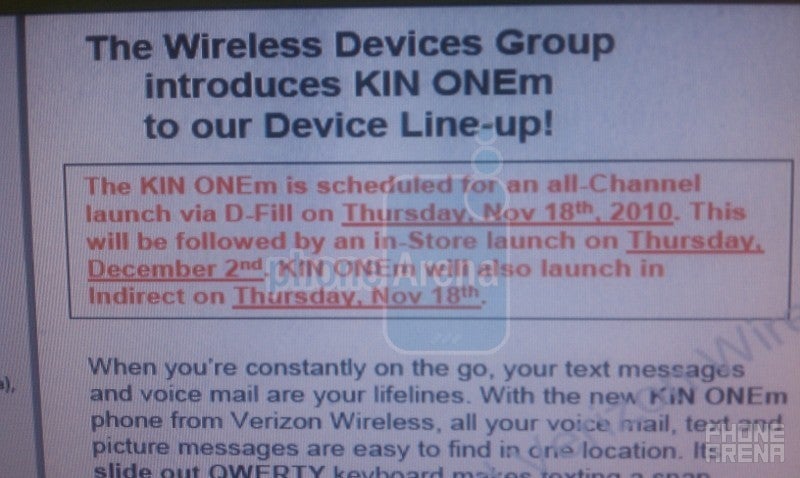 We knew
Verizon will relaunch
Microsoft's KIN phones, and we had a tipster earlier that sent us pictures from Verizon's internal system that today is the day. A quick look at Verizon's website, and the dynamic duo is already being sold online, but the internal documents we were sent show in-store availability December 2nd.
The KIN ONEm and KIN TWOm (don't ask us what the "m" stands for) are available as feature phones now, meaning you don't have to pay a data plan anymore to get them. Verizon's KIN ONEm, with its 5MP camera and 4GB of memory will cost $19.99 with a two-year contract, $89.99 on one year, and $119 without a contract.
The KIN TWOm, with its decent 8MP camera that shoots HD video, and 8GB internal memory, is $49.99 for two years, $119.99 for one, and $219.99 off-contract. The KIN TWOm was available on a BOGO offer when we first visited the page, but now the offer is gone.
What do you think, are the prices low enough for Microsoft's KIN project not to be such a flop? After all, in the camera and internal storage departments the KIN phones are offering more than Verizon's feature phones, and will be marketed to the teen crowd.
Thanks for the tip!
source:
Verizon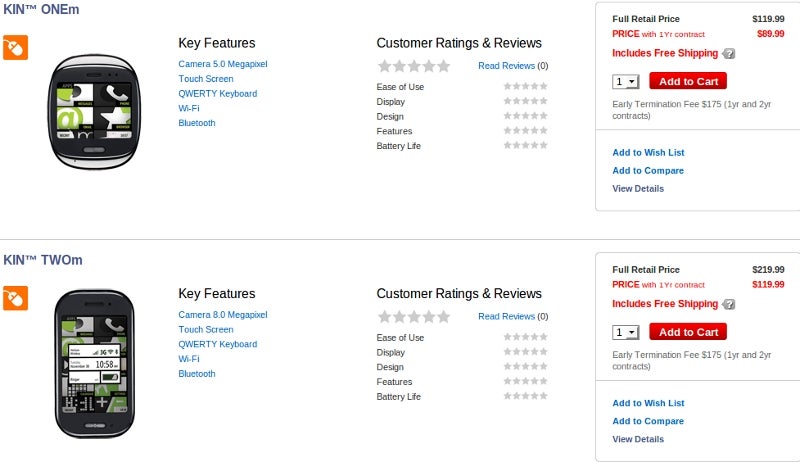 Recommended Stories