Verizon rakes in $7.1 billion in profits, iPhone sales surprisingly flat
11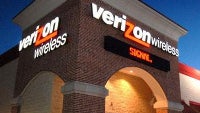 Verizon Wireless, the nation's largest carrier, has broken the 100 million subscriber threshold and added 1 million new subs in the third quarter of the year. Verizon scored stellar profits of $7.1 billion on total revenue of $30.3 billion for the July-September quarter. This marks a 4.4% growth in revenue on the year.
Verizon also had good news about its 4G LTE network deployment as its nears completion and now 4G covers 99% of the carrier's 3G network. Now, the overwhelming majority, or nearly 303 million, Americans have access to blazing-fast 4G cellular data.
Somewhat surprisingly, though, with all this, iPhone sales stayed flat despite the launch of the new iPhone 5s and 5c in the last week of the quarter. In the three past months Verizon sold 3.9 million iPhones. Still, iPhones were the dominant part of Verizon's smartphone sales - 51% against 49% for all the rest.
The total subscriber count for Verizon grew to 101.2 million subs with 95.2 million of them being postpaid connections.
fdas
source:
Verizon