Verizon plans to close its Houston call center on August 25th, 943 workers are being eliminated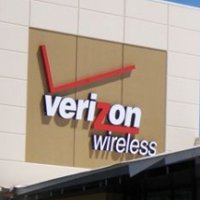 Even the healthiest of companies are prone to job losses, and with that in mind, the
943 employees
of a Verizon call center in
Houston, TX
are being notified about grim news on the horizon.
Call it a cost reduction method or merely a move to better align its revenue realities, Verizon's action to close down its call center isn't a surprising one, especially when Big Red announced it
earlier in the year that it would shutter three call centers
– the other two being in
Seattle and Detroit
. As it stands, the closure of its Houston call center will result in the elimination of 943 employees. Therefore, those affected employees are being given 60 days' notice that their positions are being eliminated.
However, Verizon is expecting the total number of losses in its Houston call center is going to be lessened, since some of the current call center employees are going to take up other positions within the company. Still, there's no exact tally as to the number of net losses from this call center's closure.
Currently, Verizon is planning to shut down the call center by August 25th.
source:
WSJ
via
Phonescoop