Verizon now responsible for one of every three Apple iPhone 4 units in the U.S.
11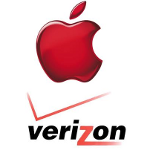 According to a bit of analytics work done by a firm called Localytics, Verizon is now responsible for nearly
one out of every three
Apple iPhone 4 units in the U.S. This is despite an 8 month head start that AT&T had in offering the latest version of Apple's touchscreen device.
The stats show that Big Red was able to account for 20% of U.S. Apple iPhone 4 sales immediately upon offering the phone back in February. Of course, Verizon customers had longed for the model ever since the original version was launched by AT&T in 2007. Since then, the carrier had plenty of so-called
iPhone killers
like the LG Voyager, the LG Dare and the BlackBerry Storm 9530. I wasn't until the release of the
Motorola DROID
in November 2009 that Big Red customers had a phone worthy of being mentioned in the same breathe as the Apple iPhone. Ironically, it was just a few weeks after the launch of the DROID, which beat out the Apple iPhone to be Time's 2009 Gadget of the Year, that a holiday commercial for Verizon characterized the iPhone as a toy.
Localytics suggests that one of the reasons for Verizon's strong showing with the iPhone 4 is the carrier's
unlimited data plan
, which ironically ended today for new customers. We will have to wait for the next survey to see if the end of unlimited data at Verizon leads to a change in the data.
source: Localytics via
9to5Mac