Verizon led the wireless industry in spending on television ads last month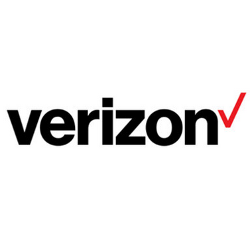 Trivia time. What major U.S. carrier opened its pocketbook the widest last month, to pay for television ads in the wireless industry? Here's a hint. Many of these ads starred a Foxx. If you guessed Verizon, you're 100% correct. The nation's largest carrier contributed 32.9% of the total amount spent on television commercials for the wireless industry during the month of October. AT&T was second with a 20.9% share. Sprint was third with 18.1%. T-Mobile was fourth with 14% of October's television advertisements.
Overall, 17 wireless companies spent a total of $285.6 million on television advertising last month. That figure covered 94 different spots that ran a total of 42,466 times. Verizon spent an estimated $25.6 million on its "Multiple Fist Pumps" ad that starred Jamie Foxx. In October, Verizon spent $93.9 million running 15 spots 8,140 times. The most popular networks for Big Red's ads were CBS, NBC and Fox. Verizon concentrated its October ad spending on sporting events like NFL Football, College Football and the 2016 World Series.
AT&T was next with $59.2 million spent on 16 spots that ran 6,777 times. Its top ad was "Work Thing." AT&T spent its ad budget mostly at Fox, CBS and ESPN. Favorite shows included NFL Football, College Football and the 2016 World Series. Sprint was number three, running 12 spots 11,433 times. The fourth largest carrier spent a total of $51.7 million during the month. Its number one spend, approximately $17.8 million, came on an ad that featured a Sprint customer who just updated to the new
Apple iPhone 7
. Sprint helped fatten the revenue of NBC, Fox and Univision. Sprint ads ran the most on NFL Football, College Football and La Rosa de Guadalupe
T-Mobile spent $12.3 million on its "Road Trip" ad featuring Ariana Grande. The carrier ran 15 spots a total of 5,187 times,
which cost it $40.1 million during October. CBS, Fox and NBC were the networks most employed by the wireless operator, and you were most likely to spot a T-Mobile ad during NFL Football, MLB Baseball and the 2016 World Series. Lastly, T-Mobile owned MetroPCS came in fifth as it ran 8 spots 3,681 times. That cost the pre-paid carrier $16.2 million. MetroPCS spend the most money ($6.7 million) on its "Sprint Nightmare" ad. MetroPCs spent it ad budget at Fox, NBC and ABC. You probably saw a MetroPCS ad while watching NBA Basketball, Latin American Music Awards and Empire
Check out the ad that each of the top five spent the most money buying air time for in October. Simply click on the video slideshow below.
source:
FierceWireless