Verizon to launch 5G hotspots (pucks) in 2018 because 5G phones won't arrive in time
3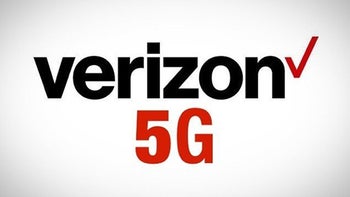 Just like AT&T suggested late last month, the first mobile devices usable on 5G networks will be puck-shaped hotspots, not smartphones.
ZTE is one of the few handset makers
that confirmed it will bring 5G smartphones in the US at some point, but AT&T and Verizon don't believe a 5G smartphone will be launched on the market by the time their 5G networks will be up and running.
During an interview with
Bloomberg
, Verizon's wireless chief, Ronan Dunne said that if there's anything available this year to support a 5G network, it's more likely to be a hotspot rather than a smartphone.
But Verizon will not be the only carrier to introduce puck hotspots this year, as AT&T's chief executive Randall Stephenson already confirmed the carrier is considering
deploying pucks in the first part of the 5G network launch
.
These 5G hotspots are small puck-shaped portable antennas that allow phone users to connect their devices to 5G services. Basically, until the first 5G smartphones, which might not arrive until the first half of 2019, consumers in the US will be forced to use these pucks to enjoy super-fast wireless networks.
Currently, AT&T has already started deployment of 5G in
12 cities in the United States
and will continue expanding the network throughout the year.