Verizon is ditching its New Every Two upgrade program on January 16th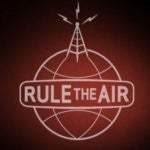 Well, it surely had a good run and will undoubtedly be missed, but Verizon plans on closing the curtains for good on its
New Every Two upgrade program;
January 16th to be specific. Needless to say that long time faithful customers will probably missed it the most, but for those aiming to jump aboard Big Red for its new iPhone 4 next month, it's not going to matter much for them.
For those who aren't aware about the program, it essentially provided customers credits for new devices which range in the amounts of
$30 to $100
once they've reached their qualified upgrade period. Luckily, current customers will be grandfathered to the plan if they haven't used their New Every Two credit, but once they upgrade their handset and use it, they will no longer become eligible for it.
This new move follows after Verizon's recent transition, which previously allowed discounts on handsets for its customers after 13 months into their contract, to its current wait period of 20 months. So when you go into a store and use that credit, just know that it'll be the last time you'll ever see something like it.
source:
Wall Street Journal
via
SlashGear