Deal: Buy a Verizon iPhone X or iPhone 8, get a second iPhone for free (no trade in required)
8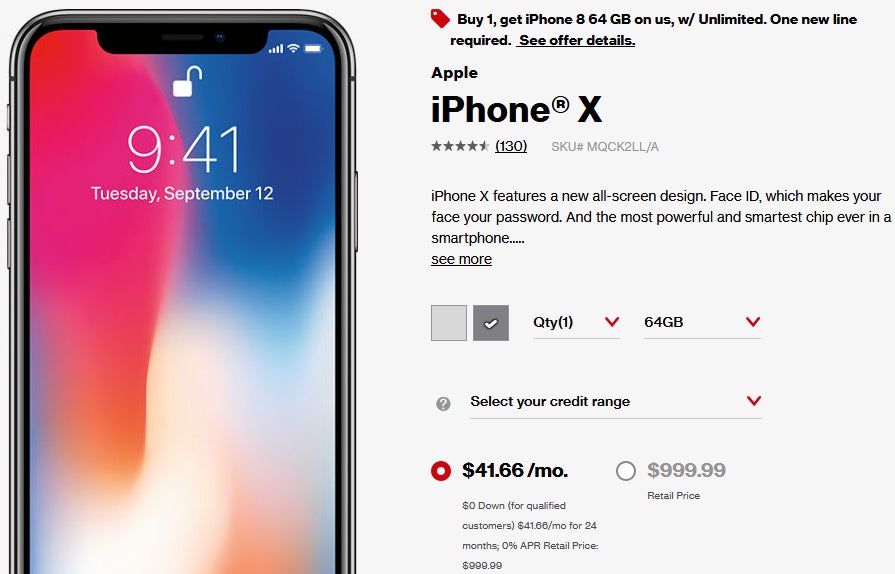 In January, Verizon Wireless allowed its customers to buy an
iPhone X
,
iPhone 8
, or
iPhone 8 Plus
, and
save $699.99 on a second iPhone
. However, that promotion required you to trade in an old handset. As of this week, Verizon is back with a similar, yet improved deal aimed at all iPhone fans across the US.
For a limited time, when you buy an iPhone X, iPhone 8 Plus, or iPhone 8 on a Verizon Unlimited plan, you're getting $699.99 credit towards a second iPhone (reflected in reduced monthly payments), and you
don't
have to trade in any device. However, you will need to add at least one new line of service.
Thanks to this fresh deal, after buying your first iPhone, you can get a second iPhone 8 64 GB for absolutely free ($0 per month). Here's what you'd have to pay for other iPhone models over 24 months:
iPhone 8 256 GB - $6.25 per month
iPhone 8 Plus 64 GB - $4.16 per month
iPhone 8 Plus 256 GB - $10.41 per month
iPhone X 64 GB - $12.50 per month
iPhone X 256 GB - $18.75 per month
You can find more details on Verizon's latest iPhone X and iPhone 8 offer at the carrier's website via the source link below.