Verizon iPhone 4 unlocked to work with other CDMA networks
17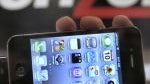 Verizon and AT&T
are desperately struggling to differentiate their iPhones from one another. One criticism that AT&T has leveled against the Verizon iPhone 4 is its incompatibility abroad, given that it's a
CDMA device
. Now, employees at China Telecom have announced that they have successfully unlocked the CDMA iPhone to work on their network.
Last week, employees of the Guangdong branch of China Telecom blogged that they were working on cracking the Verizon iPhone 4. Then on Tuesday, the 'Apple Lab Team' announced that the "CDMA iPhone 4 has made its first call in China". While it might not be what Sprint customers were waiting to hear, it's encouraging to know that it can be done.
The Guangdong team blogged that the "Windows version of Greenpois0n didn't work...[but] A switch to the Mac version of Greenpois0n was a success." We're anything but surprised that one of the first off-Verizon CDMA iPhone calls was made in China.
Jailbroken phones
, iPhones in particular, have become the norm.
While the iPhone 4 has been available to both
China Unicom
and China Mobile, both GSM networks, China Telecom (CDMA) has been unable to use even jailbroken iPhones. Now, we may see an influx of jailbroken Verizon iPhones making their way to China, at least until an official version is made available. When the CDMA iPhone 4 does make its way to China (officially), it will need a SIM slot in order to comply with Chinese standards.
source:
The Wall Street Journal