Teardown of Verizon's iPhone 4 shows some interesting details
2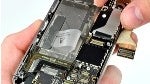 The folks over at ifixit are known for getting down into the guts of the latest phones and devices, so it comes as no surprise that they've taken to task the new Verizon iPhone 4. Here are some of the highlights...
The location and design of the RF components—EMI (electromagnetic interference) shields, connector locations, even board layout—is changed. They redesigned the vibrator—a seemingly minor item, but it takes up a large amount of space inside the phone. The tester said that the "Verizon vibration was quieter, a little softer to feel, and made a better sound on the table." It used to be in the top right portion of the phone, across from the camera. Now it's on the bottom left. It's the silver circle bottom left in this photo: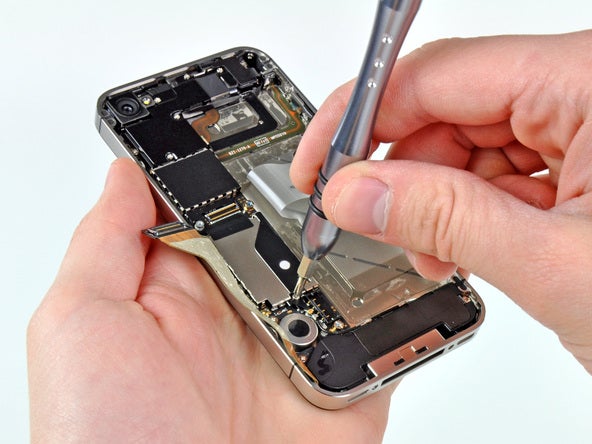 But here's the biggest news: Apple is using the same Qualcomm chip as the Droid Pro 'World Phone.' The Qualcomm MDM6600 chip supports HSPA+ data rates of up to 14.4 Mbps and CDMA2000® 1xEV-DO Rev. A/Rev. B. This chipset supports both GSM and CDMA—which means that Apple *could* have supported GSM! Why didn't they? It may be that it was easier to design antennas for a CDMA-only phone—this phone supports two cellular frequency bands, while Apple supports five bands in the GSM version. But this is a sign that Apple may be considering unifying the CDMA and GSM iPhones in the future.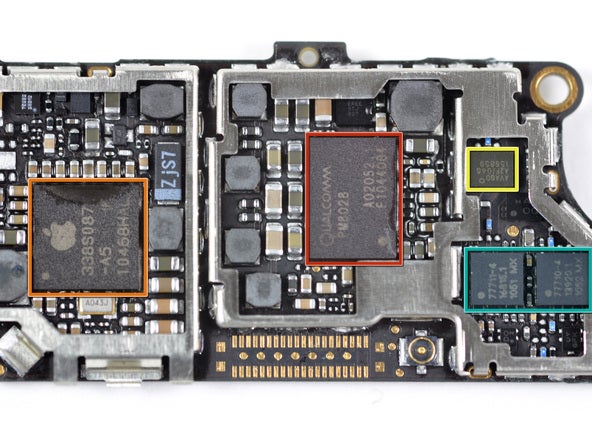 Be sure to watch the video and checkout the full teardown of the Verizon iPhone 4 in the source link below.
source:
ifixit