Verizon goes after an unnamed (but easy to figure out) competitor in two new ads
11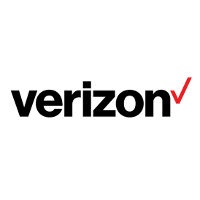 Comedian Ricky Gervais stars in a pair of new ads for Verizon. Big Red had pretty much taken the high road with its advertising, conceding the other road to T-Mobile and Sprint. Not that their ads weren't effective, but Verizon being Verizon felt that it was above the fray. That is, until now. Perhaps it was
T-Mobile
and
Sprint's response to Verizon's balls ad
that set off this response.
We can just imagine the battle inside Verizon's boardroom when these ads were played for executives and members of the board. As we said, the spots star comedian Ricky Gervais, and instead of just talking about Verizon and its accomplishments, they take a shot at an unnamed carrier. Of course, that carrier's identity is so thinly disguised that you can figure it out in seconds.
In the first ad, Gervais talks about carriers making claims about how fast their network is. "One said they were the fastest. We checked. It was the fastest in Kansas City and in a few other places." He is referring to Sprint, which has its corporate headquarters in Overland Park, 11 miles from Kansas City.
Even more telling is the second ad, which shows a Verizon competitor's coverage map all done up in yellow with black print. Now what carrier uses that combination? Let's just say that it rhymes with mint. Gervais reads the disclaimer at the bottom of the ad, which leaves him speechless. Verizon hopes it leaves you feeling that way too.
So does this mean that the nation's leading carrier is going to start adapting T-Mobile and Sprint's style of guerilla marketing? Most likely the answer is no. However, if Verizon Wireless CEO John Stratton starts appearing with longer hair, a red Verizon t-shirt and sneakers, we might change our answer.
source: Verizon (
1
), (
2
) via
CNET