Verizon extends the Samsung DROID Charge hotspot trial to June 16th
1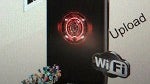 As we
reported
, Verizon today is officially launching the Samsung DROID Charge. Because the DROID Charge is being offered about 1 1/2 weeks late, it would only be fair for the carrier to extend the free unlimited 4G LTE hotspot service that is available on the handset. And yes, Big Red is doing the right thing by extending the free trial to June 16th.
A leaked internal Verizon memo gave away the details of the extension. The hotspot allows the Samsung DROID Charge to turn a Wi-Fi enabled device into a 4G LTE beast. While on Wi-Fi, you can tether up to 10 devices; that number shrinks to 5 if your connection is of the 3G variety. So if you go out and pick up Verizon's second LTE enabled handset tomorrow, you will have a bit more than a month to try out the phone's 4G hotspot.
When the HTC ThunderBolt was launched with its support to connect up to 8 devices using its mobile hotspot, that number seemed impressive. Now that the Samsung DROID Charge brings that number up to 10, who knows how many phones will be able to connect to a mobile hotspot in 6 months.
source:
AndroidCentral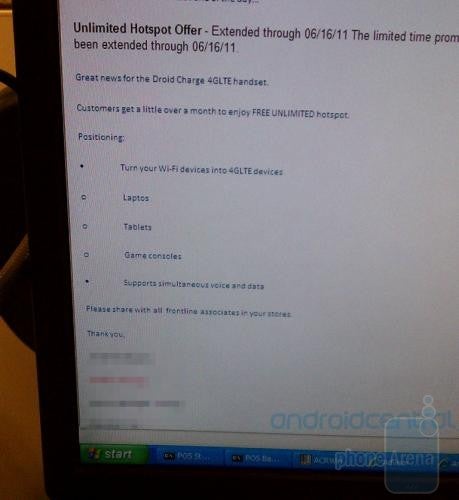 This internal memo says that Verizon has extended the free trial of the Samsung DROID Charge's mobile hotspot to June 16th
Recommended Stories