Verizon explains 3G browser outage
2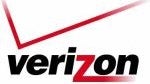 Verizon experienced a brief outage yesterday, which left many of their users without 3G browser connectivity.
Verizon
explains that it was merely a "technical glitch," but bad press like that can be very dangerous this close to the holiday shopping season.
Jeffrey Nelson, a Verizon spokesperson, explained that "during routine maintenance of [their] 3G network, a technical glitch hampered the ability of customers to reach the Internet." Nelson is also quick to clarify that it was only web access from their browsers, not 3G data access in general.
The outage occurred between the hours of 1:40 a.m. and 5 a.m. ET, so most users probably weren't even aware of the outage. Some probably attributed it to lack of signal, or even their own devices.
Even though a single 3-hour outage isn't that big of a deal, we wouldn't be surprised if another carrier incorporated into their
negative advertising
. All of the 4 largest U.S. carriers are engaged in advertising warfare, so look out for another carrier saying "we won't let you down like Verizon."
source:
SlashGear