Verizon edges out AT&T for the top spot in RootMetrics' second half 2015 performance summary
10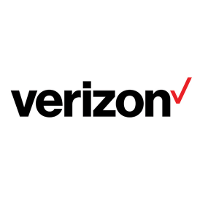 After driving 231,000 miles across the U.S., RootMetrics posted its results for its second half 2015 performance summary. After all of those miles driven and results analyzed, Verizon came out on top with an overall score of 94.5. AT&T was second with a score of 91.3. Sprint finished third with a tally of 86.0, and T-Mobile's 80.9 placed it fourth.
Verizon led in individual categories such as Network Reliability, Network Speed, Data Performance, Call Performance and tied AT&T in Text Performance. AT&T finished second in all categories except Text, in which it finished in a tie with Verizon, and in Call Performance where it finished third. Sprint finished second in that category.
Obviously not all of the carriers are going to be pleased with the results, and some might have reason to feel that the scores are not totally indicative of their performance. For example, because RootMetrics does not track VoLTE calls, 50% of T-Mobile's performance was not measured for the summary. On the other hand, RootMetrics did test the carrier's pipeline using a 700MHz enabled handset, compatible with T-Mobile's Extended Range LTE service.
The fastest download speed measured during the testing was the 44.9 Mbps achieved by the T-Mobile network in Lansing, Michigan. The slowest was Sprint's .7Mbps in El Paso, Texas.
Check out all of the interesting charts and graphs produced by RootMetrics by clicking on the slideshow below.
source:
RootMetrics
via
TmoNews