Verizon drops the price on the Galaxy Nexus to $99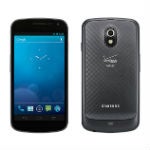 The Samsung Galaxy Nexus has gotten a pretty hefty price drop on Verizon, so big actually that it has caused some speculation to churn up as to why the price has dropped all the way down to just $99. Of course, we're not so sure there's much behind the drop other than the inevitable progression of technology.
When the Verizon Galaxy Nexus launched back in December, it had a pretty high price tag of $299 (which we thought was something of a fleecing). Just over a month ago, Verizon dropped the
price down to $149
, and now you can get Google's flagship phone for just $99 on a 2-year contract. Amazingly, even though you can get an unlocked GSM Galaxy Nexus in the Google Play Store for just $349, the off-contract price from Verizon is staying at $649.
There has been speculation that this price drop could be an indicator of another Nexus phone coming soon, but we don't expect another Nexus phone until at least September or October. There haven't been any rumors about a new Nexus phone aside from the rumor that Google would be launching 5 Nexus devices in the Fall, but that would point to October or November. Google has never been the best company about keeping devices under wraps anyway.
Still, if you want a phone that has solid hardware specs and although it doesn't yet have the newest version of Android as you'd expect from a Nexus device, it should still get Jelly Bean before most other devices.