Verizon details Edge 6-month upgrade plans (hint: it looks shady, like AT&T Next)
19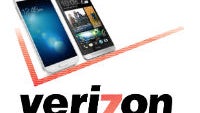 During today's investor call, after announcing Verizon has added
almost 1 million subscribers
and a large
number of iPhones
, Verizon chief financial officer (CFO) Fran Shammo confirmed that Verizon is working on its frequent upgrade plan, called Edge. Unfortunately, no details were given on the plans.
We have seen a leak regarding Verizon Edge, but even that didn't have much as far as information in it, and the info that was there could certainly change. Verizon probably doesn't want to follow in the footsteps of AT&T, which has received pretty negative reviews of its AT&T Next plan, because Next has the major issue of
charging you twice for a device that

you don't get to keep
.
The entire frequent upgrade trend was kicked off by T-Mobile's JUMP plans, and Verizon would do well to aim to be more like T-Mo's offering than AT&T's. Shammo said that details on Edge would be announced "soon", and "soon" is already here, because Verizon has released the official details on the plan.
*Update*
According to Verizon, Verizon Edge will launch on August 25th. The details say that with Verizon Edge, you will have to pay the full retail price of the device in addition to your monthly service charge (which makes it sound like Verizon is making the same mistake as AT&T). One good part of the plan is that when on Edge,
you will not be locked into a contract
, but will be on a month-to-month plan. The full price of the device will be divided into 24 payments, and
you will be able to upgrade after 6 months, as long as you've paid at least 50% of the full retail price of your device
. But, an interesting twist to Verizon Edge is that it will be available for feature phones as well as smartphones.
Using the same example we used for AT&T Next and T-Mobile JUMP, if you want to purchase a Samsung Galaxy S4, it would be priced at $650 as the full retail price. If you know you will be upgrading your device after six months, you will need to pay about $54.17 per month in order to reach $325 (half of the phone's total cost within that time frame. But, if you'd rather aim for a yearly upgrade, the monthly payment will be $27.08.
Since you aren't on contract, if you do stop service, you will still be required to pay for the device
. There will not be any finance charges or upgrade charges with Edge.
This would be in addition to your monthly service fee (which still includes the device subsidy cost), which would be about $110 per month for unlimited voice and text, and 4GB of data. That is a shade less expensive than AT&T's monthly cost ($115), but still much more than T-Mobile ($70 for unlimited everything), because T-Mobile has shifted the subsidy out of the monthly cost and into the Equipment Installment Program (EIP).
So, it looks like Verizon Edge will have the same problem as AT&T Next, and will charge you twice for a device that you don't get to keep. Once again, it may be a better option to simply go with a contract plan and use your early termination option (ETO), keep your device and upgrade that way.