Verizon delays Samsung Gear S3 Frontier smartwatch until the end of June
7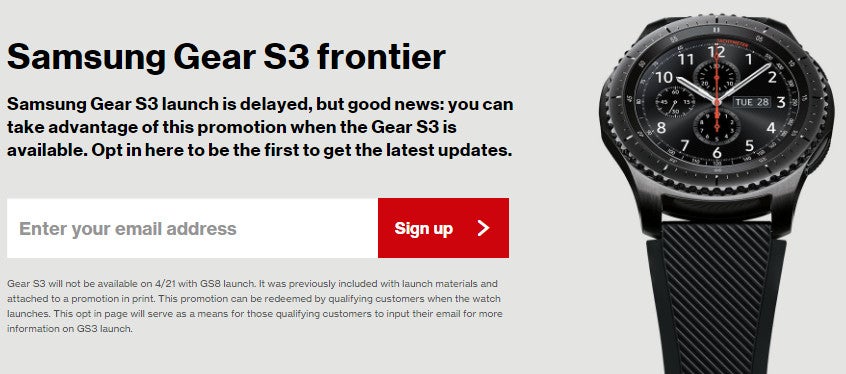 Verizon is the only carrier that hasn't released the Samsung Gear S3 smartwatches. While it may have something to do with the fact that it operates on CDMA networks, carrier specific devices are ordered under the manufacturing specs provided by network operators, so this shouldn't be a problem for Verizon.
Samsung Gear S3 Frontier
should have been available for purchase at Verizon along with the
Galaxy S8
and
S8+
on April 21. However, the Big Red announced the smartwatch had been delayed without offering any other details on the decision.
Furthermore, both Gear S3 smartwatches are already on display at Verizon's brick and mortar stores, but customers can't order them yet. Last week, Verizon sales representatives received emails that confirm Samsung Gear S3 Frontier has been delayed until the end of Q2 "
due to unforeseen circumstances
."
On the bright side, Verizon claims that while the
Gear S3 Frontier
was included with launch materials and attached to a promotion in print, the promotion can be redeemed by qualifying customers when the smartwatch launches.
We expect Verizon to provide consumers with an exact release date for the Samsung Gear S3 Frontier closer to launch, but since we're probably two months away from its market debut, some of you might take into consideration other alternatives.