Verizon continuining its post-Sandy cleanup
26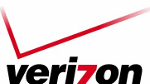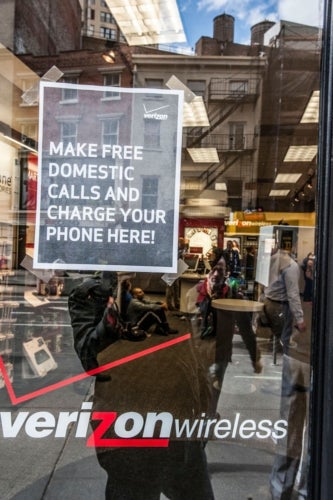 Verizon does its part to help New Yorkers
Verizon is continuing to make progress following thedevastation of Hurricane Sandy. By Friday, the carrier said that it has
97.2% of its cell sites
in the affected area up and running. In most areas, coverage is approaching the levels seen before the storm. In those areas severely affected by Hurricane Sandy, service has not returned to normal and mobile disaster recovery and emergency network assets are being used to provide some service in those areas such as lower Manhattan. Permanent and mobile generators are being used to keep cell sites operational although flooding continues to be a factor.
Verizon has deployed special generator powered mobile units with charging stations to help the
public charge cellphones
and other equipment. These units also have phones, tablets and other devices to help people contact families and friends. In addition, 81% of Big Red's corporate owned retail locations are up and running and 300 resellers are open for business. Late fees will be waived for customers in the affected areas and those making late payments will not have their service cut off.
In New York City, hotels are allowing those without cellular service to use their Wi-Fi signal to make calls while banks of generator powered outlets are allowing power starved New Yorkers to recharge their mobile devices. The scary thing is that a nor'easter is forecast to hit the same area next week, although it will not be as fierce as Sandy was.
source:
Verizon
Wireless network restoration continues progress overnight

As of this morning (Fri., Nov. 2) Verizon Wireless now has 97.2% of our cell sites in service in the impacted area of Hurricane Sandy, covering the northeastern U.S. Our coverage in most areas is approaching pre-storm status. In severely impacted areas, such as Lower Manhattan, while wireless service has yet to return to normal levels, coverage is good. We also continue to deploy mobile disaster recovery and emergency network assets to fortify our network. Our back-up power equipment, including permanent and mobile generators, is keeping cell sites and other network elements operating. However, telecom and residual flooding issues continue to be a factor. As the day progresses, we expect the numbers of operational cell sites to continue to improve.

Mobile assets staged and supporting public safety

Verizon Wireless has staged or deployed a dozen mobile assets including self-contained inflatable shelters, generator trailers, and mobile office trailers complete with fully operation work stations in support of state and local emergency management operations.

Mobile recharging vehicles supporting the public

Wireless Emergency Communication Centers, generator-powered mobile units that have device charging and computer workstations, and wireless phones, tablets and other devices, have been deployed in several locations to help the public contact friends, family.

Additionally, mobile stores-on-wheels, stocked with wireless devices and accessories, are also offering device charging and free domestic calls to local residents, regardless of their wireless provider. For an updated listing of locations please click here.

Device charging and free domestic calling at open Verizon Wireless locations

As of Friday Verizon Wireless was operating 81% of its corporate retail locations, and over 300 Verizon Wireless Authorized Retailers were open across the New York Metropolitan Area. The company continues to invite impacted residents in New York, New Jersey, Delaware, Maryland, Pennsylvania, Massachusetts, Connecticut and Rhode Island, regardless of their personal wireless provider, to visit any of its local open retail locations to charge their wireless devices and to make free domestic phone calls to family and friends. To locate the nearest Verizon Wireless location, use our store locator at http://www.verizonwireless.com/b2c/storelocator/index.jsp.

Company suspending late fees

Verizon Wireless has suspended late fees and will not disconnect services due to late payments for affected customers during the storm recovery period.*

Verizon Foundation supporting local storm relief

As part of continuing efforts to support Hurricane Sandy recovery, Verizon today announced it would match customer text-to-donate contributions to American Red Cross relief efforts up to one million dollars. Customers can make a $10 donation by texting REDCROSS to 90999. Those who would like to give more can donate up to $50 via text. The Verizon matching funds come from the Verizon Foundation, the philanthropic arm of Verizon.

"In addition to helping people stay in touch in the aftermath of this storm, our technology also makes it easy to donate funds that will be used to assist communities and individuals in their recovery efforts," said Dan Mead, president and chief executive officer of Verizon Wireless. "Verizon's matching contributions for texted donations is part of our longstanding commitment to the communities where we work and live."

For those contributing, text messaging fees will be waived and 100 percent of each donation goes directly to the Red Cross. Verizon Wireless customers who pay monthly bills will see their donations on the next regular monthly bill. For customers using the company's prepaid services, donations will be taken from customers' prepaid balances.

* (Customers in CT, DE, MD, MA, NC, NH, NJ, NY, OH, PA, RI, VA or VT may be eligible.)

About Verizon Wireless

Verizon Wireless operates the nation's largest 4G LTE network and largest, most reliable 3G network. The company serves nearly 96 million retail customers, including 90.4 million retail postpaid customers. Headquartered in Basking Ridge, N.J., with more than 75,000 employees nationwide, Verizon Wireless is a joint venture of Verizon Communications (NYSE, NASDAQ: VZ) and Vodafone (LSE, NASDAQ: VOD). For more information, visit www.verizonwireless.com. To preview and request broadcast-quality video footage and high-resolution stills of Verizon Wireless operations, log on to the Verizon Wireless Multimedia Library at www.verizonwireless.com/multimedia.

CONTACT:
Andrea Kimmet
Verizon Wireless - Northeast Area
Andrea.Kimmet@VerizonWireless.com
908-310-5591

PR Newswire (http://s.tt/1rLdu)