Verizon comes to its senses, gives up $2 "convenience fee"
33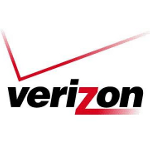 One more present to be delivered before the end of the year for Verizon customers. Facing strong negative consumer reaction and the threat of a
government investigation
, Verizon just announced that they will forgo the "convenience fee" it announced earlier, where customers would have been charged an extra
$2 to pay their bills
in certain ways (including one-time online payments).
The entire statement is reproduced for you here:
Verizon Wireless Will Not Institute Single Payment Fee
December 30, 2011
Verizon Wireless has decided it will not institute the fee for online or telephone single payments that was announced earlier this week.
The company made the decision in response to customer feedback about the plan, which was designed to improve the efficiency of those transactions. The company continues to encourage customers to take advantage of the numerous simple and convenient payment methods it provides.
"At Verizon, we take great care to listen to our customers. Based on their input, we believe the best path forward is to encourage customers to take advantage of the best and most efficient options, eliminating the need to institute the fee at this time," said Dan Mead, president and chief executive officer of Verizon Wireless.
So there you have it. You can continue to send Verizon your money, without having to pay them an extra $2 for the privledge. Verizon intends to try and encourage consumers to select payment methods that are "more efficient" for Verizon - and we can all agree that is a reasonable thing to do, so long as they are trying to make a good and fair case, rather than merely finding another revenue source.
source:
Verizon
via
Engadget