Verizon branded Apple iPhone to be introduced just after CES; what will happen to AT&T?
71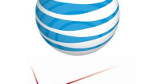 According to Bloomberg Businessweek, Apple will be introducing a Verizon branded Apple iPhone before Valentine's Day. The story quotes an Apple insider who knows all of the plans but is not authorized to publicly release the details. He says that in early January, just after the CES show, Apple will show off the Verizon version of its touchscreen phone. The report says that Apple will then host one of its "flashy product introductions" for the device before February 14th.
The question is, what will be the effect on AT&T. Some analysts predict that the cost and hassle of switching carriers mid-contract will not be worth it. Some believe that the prediction of droves of AT&T customers switching to Verizon is way off base. Charles S. Golvin, who works for Forrester Research says, "I'm sure some AT&T customers are sufficiently frustrated to switch, but the vast majority are at least happy enough." UBS analyst John Hodulik predicts that AT&T will sell 8.8 million Apple iPhones in 2011, down from 15.6 million units sold this year. He also estimates that Verizon will sell 13.3 million iPhones next year. He breaks that figure down by saying that 2.3 million of the Verizon sales will come from AT&T customers making the switch. About 10 million will be Verizon customers switching from another platform, and the balance will be from those leaving other mobile operators.
The damage to AT&T's financials might not be as deadly as some think. The carrier is not going to go under if it loses exclusivity on the Apple iPhone. Even if 6 million customers defect, the revenue would amount to just 10% of the estimated 2011 revenue for AT&T wireless, according to UBS. That also amounts to just 4.8% of the entire company's 2011 sales.
Bloomberg Businessweek says that AT&T is not just going to be sitting back, crying about the lost revenue. The carrier plans on pushing alternatives to the Apple iPhone such as handsets loaded with the Android OS says former Verizon executive Mark Lowenstein, now a managing director of consulting firm Mobile Ecosystem. So far, of the nation's top four carriers, AT&T has embraced Android the least although it has been strongly pushing handsets using the new Windows Phone 7 OS. The jury is still out on how successful that platform will be.
And what about the other half of the the nation's top four carriers? Bloomberg says that there are no plans for either Sprint or T-Mobile to introduce their own iPhone which leads UBS analyst Hodulik to predict that Sprint could lose 650,000 customers while T-Mobile could be 950,000 customers lighter in 2011 as a result of the Verizon branded device.
source:
BloombergBusinessweek