Verizon blesses 15 more cities with LTE coverage
7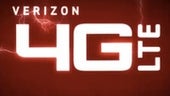 Just as promised,
Verizon expanded its LTE network even further today
and is now providing LTE service in 15 more cities while boosting its coverage across 10 of its existing markets. After today's network expansion, Verizon's LTE airwaves now reach over 160 million Americans, or in other words, more than half of the nation's population.
That is quite a feat considering that it was only eight months ago when Verizon flipped the LTE switch on and that only five months have passed since the
HTC ThunderBolt
, the carrier's first LTE-enabled smartphone, hit the market. With the addition of the 15 new markets to the carrier's portfolio, Verizon now offers LTE connectivity in a total of 117 cities nationwide, and if everything goes as planned, 185 million Americans will have access to Big Red's next-gen network by the year's end.
The list of cities to receive LTE coverage by Verizon today includes:
Tuscon, AZ
Fayetteville/Springdale/Rogers, AR
Bakersfield, CA
Salinas/Monterey/Seaside, CA
Fort Collins, CO
Frederick, MD
Worcester, MA
Omaha/Council Bluffs, NE
Albany, NY
Ithaca, NY
Syracuse, NY
Altoona, PA
Johnstown, PA
Memphis, TN
Provo, UT