Verizon asks employees to hold off on iPhone purchases
32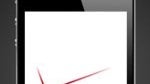 Verizon is asking employees and their family to hold off on purchasing an Apple iPhone 4 when the device becomes available next week in anticipation of what is likely going to be high-volume sales.
Verizon is surely doing this to ensure that their customers (many of whom have waited forever for this day) get first dibs at the iPhone. Furthermore, the word is that Verizon has actually set up a type of enforcement to make sure their employees abide by this rule. This could very well remain in effect until the demand dies down and their inventory steadies.
Adding to this, if a Verizon employee decides to purchase the iPhone 4 and put it on a business line that the company pays for, the line will automatically be switched to a personal line. This will make the employee responsible for the monthly bill.
Tell us what you think of Verizon's employee purchase policies for the Apple iPhone 4 in the comments below.
source:
TUAW