Verizon adds 1.53 million net new subscribers in latest quarter
26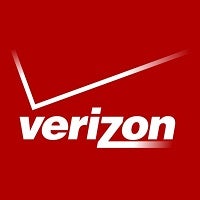 Verizon has just released the results of its third quarter, and it was another strong three month period for the nation's largest carrier. 1.53 million net new connections were added during the three months, giving Big Red a total of 106.2 million retail connections. 100.1 million of these are postpaid accounts.
For the quarter, Verizon Wireless had $21.8 billion in revenue, a 7% increase from the previous year. At $18.4 billion, service revenue increased 4.8% year-over-year. Retail service revenue grew 4.6% year-over-year to $17.6 billion. At $161.24, Average Revenue Per Account (ARPA) rose 3.5% over last year's third quarter.
At the end of the quarter, Verizon Wireless had 35.4 million postpaid accounts at the retail level, up 1.3% year-over-year. Each account has on average 2.82 lines per account, up 3.7% from last year. During the third quarter, 457,000 postpaid phones were added, along with 1.1 million tablets. As the third quarter came to a close, smartrphones accounted for 77% of the carrier's phone base. That is up sequentially from the 75% reading seen at the end of Q2. Retail postpaid churn came in at 1%, up from .94% in the second quarter and .97% year-over-year. Retail churn amounted to 1.29%, up 4 percentage points from the second quarter and 1 percentage point year-over-year.
Verizon added AWS-1 spectrum its LTE capacity. This XLTE enhanced LTE pipeline can now be found in more than 400 markets nationwide. Also during the period, Verizon added a number of new devices to its lineup including the
HTC One Remix
,
LG G Vista
,
Kyocera Brigadier
,
HTC One (M8) for Windows
,
Apple iPhone 6
,
Apple iPhone 6 Plus
,
Motorola Moto X
,
Samsung Galaxy Tab 4 10.1
and the
Samsung Galaxy Tab S 10.5
.
source: Verizon