Verizon Wireless resolves 4G LTE outage
11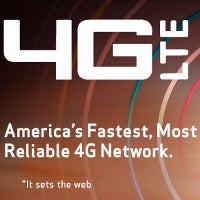 Yesterday, many of you shared that in some places
Verizon's 4G LTE network was down
and Big Red confirmed that there's an outage and it's working to fix it. Good news is that the carrier is already done with the repairs and LTE is back to its normal state after nearly a daily outage.
"Verizon Wireless 4G LTE service has returned to normal after the company's network operations team resolved a technical issue,"
Verizon tweeted.
The outage came at a pretty bad time - just as the carrier kicked off its one year of LTE anniversary campaign. When it works, LTE covers nearly 200 million Americans.
Is 4G LTE on your handset back to fully functional or are you still experiencing some problems? Don't hesitate to share with us in the comments below.