Verizon Wireless data network down across the country
62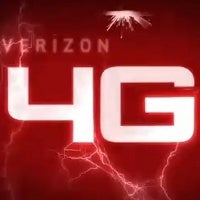 If you're using Verizon Wireless services today you might have noticed the
huge data outage
reported on both 3G and 4G networks across the country. Users from New York and New Jersey to California are all suffering from the outage, which seems to really be a nationwide one and the carrier itself has confirmed the issue exists. There's no estimated time on when a fix will come, but hopefully it will be soon.
Sadly, Verizon representatives aren't authorized to speak about exactly what areas and markets are affected, so this is solely based on user reports. Help us out with your experience with Verizon Wireless today -
is your data down?
Also, stay tuned - we'll update you whenever we have more information on this.
Update:
For many of the affected Verizon customers 3G data is back, but often reported spotty, while 4G is still down for the majority of users. On the East Coast, some users in the Tri-state area report that LTE is back as well. Verizon is obviously looking into this and hopefully we'll get a nation-wide fix soon.