Verizon Share Everything plans go up to 20GB monthly, top tier priced at $150
17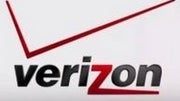 Those of you who have already seen our
Verizon vs AT&T shared data plan comparison
have probably noticed that 10GB is the maximum one can get from Big Red. AT&T, on the other hand, offers a 20GB monthly plan, which is priced at $200 per month. Now, it turns out that
Verizon does have tiers above the 10GB mark,
but they are just not listed on its web site. In fact, the carrier has been offering them since June.
Pricing is as follows: for each additional 2GB beyond the 10GB mark, the fee increases by $10. In other words, 12GB of shared data cost $110 per month, 14GB cost $120, 16GB cost $130, 18GB cost $140, and 20GB cost $150. Currently, customers have no option to purchase more than 20GB in advance, but we doubt that too many people would need that much data anyway. In comparison, AT&T's 20GB plan has a monthly fee that is $50 higher.
So in case you need over 10GB of data for the smartphones and tablets in your household, don't spend your money on overage fees. Just get in touch with Verizon either over the phone by calling customer service, or just visit one of the carrier's brick and mortar stores.
Recommended Stories