Verizon Q4 earnings are short of expectations; carrier expects explosive growth ahead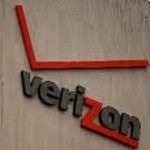 Verizon reported Q4 earnings of 54 cents per share that missed expectations by a penny after one time credits were excluded. Normally, this would result in the carrier's stock getting taken to the back of the woodshed and shot, but a little ole' product called the Apple iPhone 4 came to Verizon's rescue. The carrier said that the iPhone will help the Wireless subsidiary achieve explosive growth over the next few years. The division did surprise analysts by adding 872,000 contract subscribers in the period.
While the company did not breakdown earnings for the wireless division, mobile revenue grew 5.7 year-over-year to $16.1 billion in the quarter, with total service revenue up 7.7%. Verizon executive VP and CFO Francis Shammo said, "While we've made rapid progress in a relatively short period of time, adding 9.3 million smartphone customers this year and substantially increasing data ARPU (Average Revenue Per User), we strongly believe both connections and data ARPU growth could really explode over the next several years with proliferation of 4G LTE devices and the iPhone opportunity,"
Verizon's top brass said that 11 million Apple iPhone units will be sold in 2011 by Big Red, which might be a conservative number. The mobile operator is looking to nearly double the number of its contract customers using smartphones from the present 26% to 50% by the end of this year. That 26% figure is well behind the carrier's three other main rivals, AT&T, Sprint and T-Mobile. All of the latter three carriers have closer to 40% of their contract accounts using smartphones.
During its first month of availability, Verizon's LTE laptop modem sold 65,000 units. The carrier's COO, Lowell McAdam, said that Verizon would focus on promoting its 4G network. Another area of growth would appear to be tablets. During Q4, the carrier sold 86,000 Apple iPads and Samsung Galaxy Tab tablets and soon will be offering the highly anticipated dual-core processing, Honeycomb flavored Motorola XOOM. How soon is unknown, but as we
reported
, Best Buy plans on launching the device on February 17th.
The nation's largest carrier now has 94.1 million customers with 88% of them being post-paid contract subscribers. These are the accounts analysts like to see grow because the monthly invoices tend to be larger than for other wireless users..
source:
NYTimes
via
AppleInsider