Verizon LTE signal measured at 80Mbps in New York City
47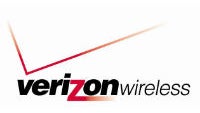 Based on screenshots measuring network speed, it seems that Verizon is testing a faster version of its LTE network in certain areas of New York City. Operating at speeds that occasionally run over 80Mbps, the signal is running on the 2.1 GHz Advanced Wireless Services (AWS) band. Using a Verizon branded
Apple iPhone 5s
, a gentleman named Milan Milanovic, who happens to carry a handheld spectrum analyzer with him when he is out, also scored a peak 23Mbps uploading speed.
Thanks to its
purchase of a large swath of spectrum from cable operators
, Big Red is able to stitch together 40MHz of the good stuff in many of its markets. This should allow for a theoretical download speed as high as 150Mbps in those ares. Considering the paucity of users on the network right now, some are wondering whether Milanovic's iPhone 5s should have registered an even higher speed. But the latter believes that Verizon could be capping data speeds for the moment, or that the fiber backhaul isn't ready yet to carry the signal at full speed to the network core.
Other Verizon customers in such locales as Chicago and L.A. are rumored to also be scoring some high Speedtest readings. While Verizon has yet to comment, this news could put a crimp in AT&T's day. The Avis to Verizon's Hertz
had an average 16.7Mbps download speed in PCMag's annual test
. In addition, the theoretical peak of the pipeline is 75Mbps, half of what the new Big Red network is capable of. And AT&T doesn't have the spectrum yet to challenge Verizon, which means that the carrier might have to start considering what to say on its new commercials.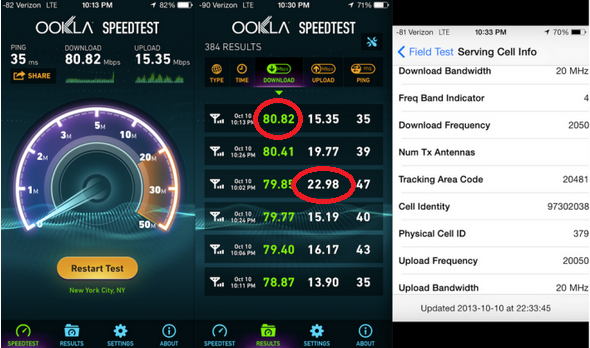 Screenshots show Verizon's zippy test speeds in NYC
source:
GigaOM
via
SlashGear