Verizon Chief Network Officer Palmer explains why Big Red sat out the FCC's 600MHz spectrum auction
19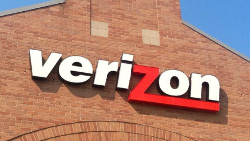 As we told you earlier this month,
T-Mobile, Comcast and Dish Networks were the three big spenders during the FCC's auction
of 600MHz spectrum. As T-Mobile's CEO John Legere pointed out, these airwaves are considered to be the equivalent of beachfront property since low-frequency spectrum can travel farther, and penetrate buildings better than higher band airwaves.
Some of the big names that you might have expected to successfully bid in the auction, ended up on the sidelines instead. Early in the process,
Sprint announced that it had enough spectrum
(albeit of the high-frequency variety) and pulled out of the auction. Verizon, the nation's largest carrier, and a company with deep pockets to boot, was also AWOL from the list of bidders. This morning, Big Red's Chief Network Officer, Nicola Palmer, explained why the company took its marbles and went home.
Palmer's answer can be boiled down down to the same reason that Sprint gave for staying home; it simply didn't need any more additional spectrum. Palmer, writing on Verizon's "News" blog, pointed out some of the things that Verizon has done to improve its network. That includes the use of 4 x 4 MIMO which allows a handset to receive and send four data streams at the same time. She also mentioned how using small cells and distributed antenna systems (DAS) has helped Verizon increase the capacity of its pipeline through network densification.
The executive even took the time to take a pot shot at
T-Mobile, which spent $7.9 billion to win 45% of the spectrum up for bidding
. While not mentioning the company by name, She pointed out that a Verizon competitor spent nearly $8 billion to get a national low-band footprint. "They need it, desperately," Palmer wrote. "And while they continue to play catch up in 4G, we've had the largest national LTE Advanced footprint on 700 MHz spectrum for seven years, and it keeps getting better."
"We have strong spectrum holdings in the 700, 850, 1900 megahertz (MHz)/PCS, AWS 1 and 3 spectrum bands. So why didn't we bid on the 600 MHz spectrum? We simply don't need it."-Nicola Palmer, Chief Network Officer, Verizon
Palmer also mentioned that the next big wave of innovation is coming with 5G, noting that Verizon has "access" to 28 GHz and 39 GHz spectrum that it will use for its next-gen network. What she didn't mention was whether Verizon is
the mystery bidder that topped AT&T's $1.6 billion bid for Straight Path
. The latter has holdings in the 28 GHz and 39 GHz spectrum that make the company a useful purchase for all U.S. carriers planning on building a 5G pipeline. AT&T has until early next week to top the new high bid of $1.8 billion for Straight Path.

source: Verizon