Besides T-Mobile, Comcast and Dish spent heavily on the FCC's 600MHz spectrum auction
1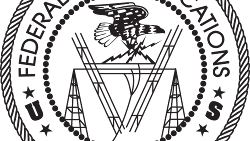 We know it's hard to believe, but T-Mobile president and CEO
John Legere was even more animated than usual yesterday
when the executive announced that his company won 45% of the low-frequency airwaves that the FCC had auctioned off. That cost the nation's third largest carrier the princely sum of $7.9 billion (don't be surprised if the next few T-Mobile Tuesday freebies are restricted to PBJ sandwiches).
During the last few years when the auction rules were being formulated,
T-Mobile became a thorn in the FCC's side
.
The wireless operator argued that the rules of the auction should prevent a monolith like Verizon or AT&T from gobbling up all of the available spectrum. This seems quite ironic, especially in light of the results.
Sprint dropped out of the auction
, claiming that it has enough inventory of spectrum to cover its plans.
Not that far behind T-Mobile was Dish Network. The satellite content provider's co-founder and current chairman, Charlie Ergen, has wanted to combine Dish with a wireless carrier for some time. Back in 2013,
Dish bid $25.5 billion for Sprint
and an additional $6 billion for Clearwire. Sprint ended up buying Clearwire, and the big prize went to SoftBank, which bought 78% of Sprint for $21.6 billion.
The company that spent the third highest amount in the auction was Comcast. The cable operator shelled out $1.7 billion for the 600MHz airwaves. The purchases dovetail perfectly with Comcast's announcement earlier this month that it is
starting a hybrid wireless service called Xfinity Mobile
. The MVNO will use 16 million Xfinity Wi-Fi hot spots already in use by Comcast customers, and supplement it with Verizon's 4G LTE network. The service will launch in the middle of the year and is being used by Comcast as a test to see how it does in the cellular industry. If things go well, Comcast might then look to buy T-Mobile or Sprint as a way to challenge Verizon and AT&T.
The 600MHz spectrum was considered to be the cellular equivalent of prime beach front property, according to T-Mobile's Legere. That is because low-band spectrum travels farther and is better at penetrating buildings. Overall, $19.8 billion was spent by winning bidders.
source:
CNBC