4G growth pushes Verizon sales up: 2.9 million LTE devices sold in Q1 2012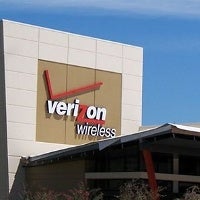 Verizon Communications reported results for the first quarter of 2012 and the growth in wireless services pushed its net income up to $3.91 billion on $28.2 billion of sales, or 59 cents per share, from $3.26 billion in the same period last year.
Verizon Wireless added 734,000 subscribers, among which 501,000 postpaid contract subs, ending the quarter with a total of 93 million retail customers. Smartphone adoption also continued growing, and now 47% of those customers are on a smartphone.
Now, Big Red's average customer is spending $23.8 per month on the data part of their contract, a growth of 16% over the year.
Verizon sold 2.9 million LTE devices in total
, which means that now 9.1% of the carrier's customers are on 4G. That number stood at only 6% last quarter. Big Red has announced plans to sell only 4G devices this year, stripping its portfolio off 3G gadgets.
Interestingly, the carrier doesn't mention the number of iPhones sold but we can do some approximations. Out of 6.3 million smartphones sold for the quarter, we can deduct 2.9 million LTE devices (making a very rough assumption it's mostly smartphones), and we'd end up with
3.4
non-LTE smartphones sold. That's about the maximum number of iPhones Verizon could have sold, but in reality we expect the number to be around there or slightly less.
Update:
And Verizon CFO just unveiled the number of iPhones the carrier sold:
3.2
million, or more than half of all the smartphones sold for the quarter.