Verizon, AT&T, T-Mobile, Sprint and Google answer FCC on ETF investigation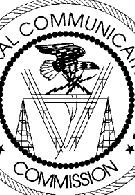 The FCC had requested that the major players in the ETF inquiry respond by February 23rd. So the Fab Five put their best lawyers down in front of a PC and had them respond. The focus for the FCC is to take a look at the pricing structure for the fees and to see if those getting hit with an ETF are billed different amounts based on the device they are using.
T-Mobile responded by saying that it would favor a $200 ETF and that its customers could avoid an ETF by signing up for its Even More Plus plan. Sprint said that it "continues to evaluate the market" as far as varying fees are concerned. Verizon, the carrier that started this mess in the first place with the two tiered ETF structure, basically stood up for itself and said that its customers have the choice to avoid an ETF by paying full retail price for a phone and paying for service on a prepaid basis. Big Red also noted that it had cut the number of devices that were labled "advanced" and subject to the higher ETF from 46 to 38. Google noted that it had just cut its $350 Equipment Recovery Fee to $150. The Mountain View based company was a bit peeved at being in the same company as the other four. They noted that the fee reduction was being planned before the inquiry started and that because they do not run a network, they offer no contracts and thus, there is nothing to terminate. Instead, the company charges an Equipment Recovery Fee which merely recoups the funds that have to be paid to T-Mobile when a customer cancels within 120 days. AT&T gave the FCC the reasons for charging the termination fee and reminded the FCC that the operator has offered contract free services for some time. So far, no one has been grounded and no one has had the keys to the car taken away but the battle is still in the early innings.
source:
FCC
via
EngadgetMobile