Verizon 4G LTE network down again?
82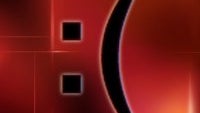 For all the talk,
Verizon Wireless
has taken pride in letting people across the US know that they have the absolute best network, thanks primarily to its strong reliability – as compared to the competition. Of course, we know all too well how great the coverage is with Verizon, but we're constantly hearing about problems regarding their snazzy
4G LTE network
.
Most recently, the network was
affected a few days before Christmas
, and now it seems as though some of our readers are telling us that they've been encountering issues with it again. Taking a quick look at some of our own Verizon 4G LTE devices, we've confirmed that none of them are connecting via Verizon's 4G LTE network – albeit, it seems 3G is holding steadily. From the sound of it all, it seems as though the outage isn't confined to specific areas. So far, we've heard that the connection is down right now in the greater Philadelphia and New York regions.
However, we're curious to know if anyone else is having issues in other parts of the country. We've reached out to Verizon regarding the matter, and as usual, we'll keep everyone updated with any news surrounding it. So are you having problems today with it?
Thanks to all of our tipsters!